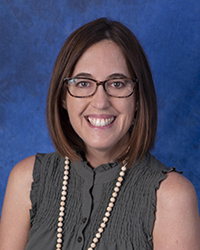 Jenn Jones
6th Grade History, Bible & Upper School Drama
jjones@stjohnsacademy.com
Jenn Jones is excited to enter into her 2nd year with the Academy teaching on the 6th grade team. This year she will teach Christian Studies, American History and Upper School Drama.
Jenn received her B.A. in Communications and Production from Southeastern University as well as an M.A, in Elementary Education from University of Phoenix.
Her family of five recently moved from Phoenix, Arizona. She spent the last 15 years in church ministry with 10 years as a children's church director.
She is happiest when teaching the next generation. Awakening the beauty of knowledge in each student is her passion.