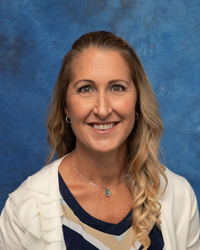 Toni Willis
Physical Education
twillis@stjohnsacademy.com
Mrs. Toni Willis has joined the faculty of St. John's Academy as our P.E. Coach.
Toni brings a wealth of teaching and ministry experience to this position as well as superior credentials. Toni earned both her Bachelor of Health Science and her Masters of Public Administration from the University of North Florida.